Wholeplay was born out of our experiences running play-based programs for parents and young children at Children's Mental Health Centers in Toronto.
Although those programs were specifically created to support women and young children who had experienced trauma, we soon began receiving phone calls from "everyday, average parents" wanting to sign up.
That's when we discovered that many of the programs available to "everyday, average parents" were over-crowded and under-satisfying, sometimes keeping kids entertained, but not doing much to foster the parent-child bond or well-rounded development.
Unfortunately the end result was that young children weren't getting the enriching learning experiences necessary for a healthy start in life, and parents, while trying their best, were still feeling under-informed, under-supported and disconnected.
We decided to take action and develop Wholeplay, an early childhood development and parenting service that is specifically designed for everyday, average parents wanting a high-quality learning and development experience for themselves and their children.
Mary Elizabeth Picher, MA, PhDc
Co-Founder and Educational Director
Mary Elizabeth, or M.E. for short, is Co-Founder and Educational Director of Wholeplay.  She has a Master's Degree in Psychology and is completing the Ph.D program in Developmental Psychology and Education with a focus on Early Learning at The University of Toronto. She has worked extensively in the field of Children's Mental Health, specializing in the areas of early childhood development, positive parenting and healthy attachment. M.E., the primary facilitator of all Wholeplay's classes, has provided individual and group support to thousands of parents and young children in their journeys towards optimal development and wellbeing. In addition M.E. provides Parent Consultation and Support Services to individual families and customized parenting workshops to playgroups in the community.
Andre "Coach" Picher
Co-Founder and Executive Director
Andre, better known as "Coach", has the good fortune of being M.E.'s husband and is the Co-Founder and Executive Director of Wholeplay. Andre has extensive experience working with kids and has successfully created and directed children's classes, programs, and camps. He is a true believer in the value and importance of play.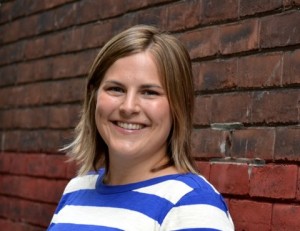 Carolynn Darrell, MA  
Child Development Specialist
Carolynn's amazing guidance and support is a treasured resource for Wholeplay parents. Her interest in parenting really began as an interest in infant development.  She  studied Child Health as an undergraduate and became a certified Child Life Specialist through her post-graduate work. She practiced Child Life for many years at both Sickkids and Holland Bloorview Kids Rehab Hospitals. Carolynn's passion for helping her youngest clients led her to become a certified infant massage instructor. She saw how the benefits of this instruction went well beyond the baby, and perhaps helped the parents the most, by empowering them when they feel most vulnerable, especially when their baby won't stop crying or has colic.  She has gone on to further post-graduate study and has a Masters degree in Child and Youth Studies. Her work on transitioning to parenthood  has been published in the Journal of Perinatal Education. Carolynn's greatest experience of all however, has been the birth of her own beautiful children. She says they teach her everyday that each child, family and parent is unique and deserves to be treated that way.
Krista Spence, MA
Child Development Specialist 
Krista has a Master's degree from the Department of Human Development and Applied Psychology at OISE/UT.  She has taught at the University of Toronto Lab School (ICS) for many years as a classroom teacher with a focus on child development, security theory, and fostering a strong sense of community.  She has taught adults in the teacher education program at OISE as well as in Flamenco dance! Krista spends most of her days with her two children; one who is a preschooler, and the other who is quickly becoming a toddler!
Rebecca Anderson, MS
Child Development Specialist
Rebecca brings a warm smile, gentle touch and more than a decade of knowledge and experience working in the field of Children's Mental Health to Wholeplay.  Since achieving her Masters Degree in Counselling, Rebecca has specialized in providing guidance, information and support to parents with babies, toddlers and preschoolers.
Sofia (Sevda) Akilli, PhDc, MA
Child Development Specialist
Sofia has an MA degree in Child Development and Psychology and is currently completing her doctoral thesis in Developmental Psychology at Queen's University. Her areas of expertise are language and communicative development. Sofia is a natural with babies and has been working with children and families for over 7 years. Her expertise, generous spirit, and warm personality make her an invaluable member of the Wholeplay team!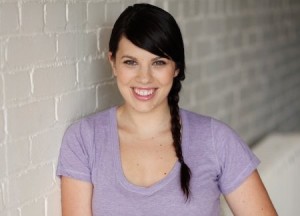 Sarite Harris  
Play & Music Facilitator 
Sarite is a Toronto-based professional music theatre performer and has performed in theatres across Canada. A graduate of The Randolph Academy for the Performing Arts, her studies included: dance, drama, voice, and ukulele. Sarite has also had the privilege of singing the National Anthems at Ottawa Senators hockey games as well as Toronto Blue Jays games. Sarite is very passionate about sharing her love of music with children and can't wait to see you at her next class. 
Hannah Naiman, BFA
Play & Music Facilitator
Hannah brings the joy of music and movement to you and your wee ones at Wholeplay. Raised in a musical family, and the daughter of renowned childrens' musician Kathy Reid-Naiman, Hannah has been involved in the folk music and dance community since a very young age. Her tried and trusted tickles, rhymes, songs, bounces and dances are sure to become standards in your home. Hannah has sung on many of Kathy Reid-Naiman's childrens' cds, and has released one of her own called "Savez-vous plantez des choux?". Outside of the classroom, Hannah leads square dances, family dances, teaches pilates, and plays in an Appalachian folk duo called "The Blackest Crow" with Emily Adam.
Rebecca Weintraub, MSW, RSW
Child Development Specialist
Rebecca has a Masters degree in social work and has helped children, youth and parents through her work in a variety of settings and organizations, including the Toronto District School Board. Has expertise includes providing support to clients around bereavement and mental health as well as fostering healthy child development. Rebecca has co-facilitated numerous children and youth groups and particularly enjoys providing children with opportunities for creative self-expression.
Dr. Gina Gallo, B.HSc, D.C.
Doctor of Chiropractic
Dr. Gina became an aunt at the ripe young age of 12.  Ever since she has loved being around kids. Along with many, many years of school and training, she brings a strong commitment to holistic health to her family wellness chiropractic practice and to our Wholeplay classes. She is passionate about providing specific pregnancy and pediatric care and has become a favorite advisor to Wholeplay clients.  For more information on her private practice, click here.
Petrina Fava, BScN, RN
Registered Nurse & Certified Infant Massage Teacher
Petrina loves helping families to feel empowered and confident in caring for their child's health and wellness. She has worked at Sick Kids' Multi Organ Transplant Unit for eleven years and is the proud mom of two girls, ages 7 and 4 and an 8 month old little boy. Wholeplay clients value learning from her knowledge and expertise and delivering the benefits of massage to their own young children. Her son Matthew has even helped to demonstrate massage strokes at the occasional class! For more information on her private practice, click here.